2016 – MINISTRY IN REVIEW
Dear friend,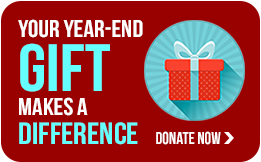 Kathe and I, along with our Board of Directors and ministry team at Great Awakenings want to wish you a Merry Christmas and Happy New Year!
NEW MINISTRIES STARTED IN 2016
This year Great Awakenings launched two new divisions of ministry:  The Unbreakable Truth radio program and The Great Commission Wall Art Collection.

After one year of preparation, on September 1 we started our new radio ministry.  Right now we are on nine stations across Kansas with the vision of a nationwide broadcast.  It is also available right here, through our website.
The program is 90 seconds, airing Monday through Friday on FM and AM, Christian and nonchristians stations.  The program seeks to be a spiritual encouragement to listeners by addressing the issues of our day.  We address these issues from the Scriptures in a systematic approach going through the Bible from Genesis to Revelation covering one verse in one chapter a day.
The other initiative we started just a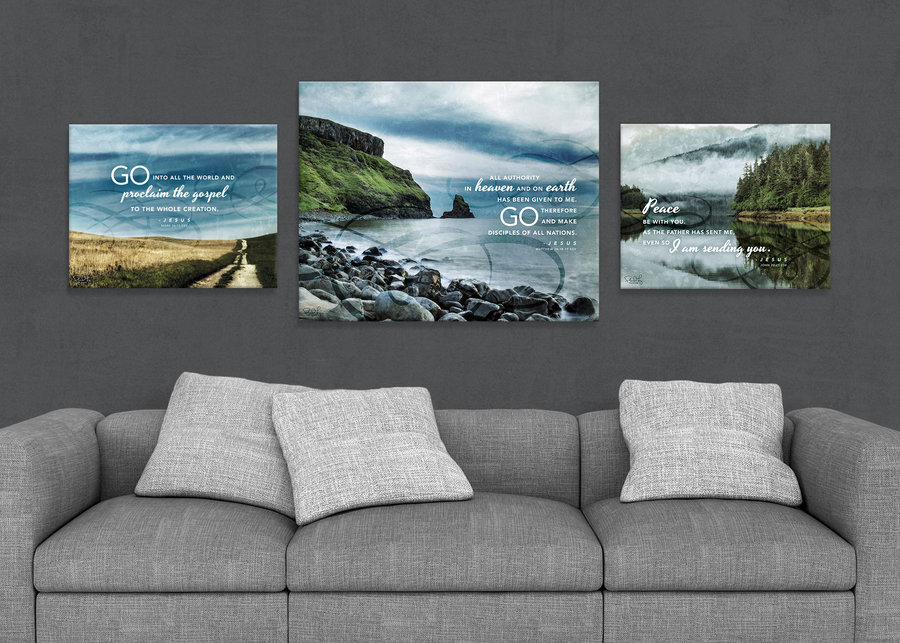 few weeks ago is the Great Commission Wall Art Collection.  Its purpose is two-fold, to serve as a ministry to fellow believers and as a fund raiser.  We have selected three of the five Great Commission verses to be turned into beautiful pieces of canvas gallery wrapped wall art.  We want to see these pieces on the walls of Christian homes, businesses, churches and offices across America, reminding believers of the urgency to fulfill the Great Commission.
They are available through our website for a suggested donation.  Photographer Phil Frigon has donated his pictures and not asked for any royalties.  The same is true for our graphic designer, Mikhaela Craig, who has not requested any royalties either.  Because of their generosity, this allows Great Awakenings the maximum benefit for each piece ordered.
ALMA, NEBRASKA, OUTREACH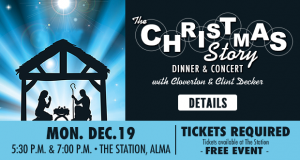 Our annual Christmas Story Dinner and Concert is right around the corner.  This year we are holding our first one outside the State of Kansas in Alma, Nebraska.  It is being held Monday, December 19, at The Station restaurant in partnership with Pastor Jay Brandon and the Free Methodist Church.
We are believing God to fill up the restaurant twice for the two concerts and praying for it to be an historic outreach for the city of Alma.
A couple of months ago, while at a ministry engagement, I ran into a man named John.  He attended our 2014 Christmas outreach at Mr. K's Farmhouse in Abilene, Kansas.  A friend brought him and he was gloriously saved that night.  In addition to his battle against sin that was defeated through the cross of Christ, there was another foe – cancer.  He shared how that enemy came tumbling down too, and how he stood before me cancer free to the astonishment of his physicians.  They called him the Miracle Man, but John knew it was more than that – it was Jesus.
NEARING 1-MILLION
We are getting closer to the 1,000,000 mark!  God has provided 278 newspapers in 10 states to carry my HOPE FOR TODAY column with a circulation of 937,000.  Just under 65,000 more and we will cross the threshold.
As we look toward 2017 we anticipate expanding what God has given us.  This expansion will mean an ever wider reach through media, events and personal evangelism.  Whatever it takes to get the gospel to as many as possible.  I agree with Paul who wrote, "To the weak I became weak, that I might win the weak.  I have become all things to all people, that by all means I might save some" (1 Corinthians 9:22).  Will you join with us?  Please consider a special year-end gift.  Take time to pray and consider if God would have you be a part.
Merry Christmas & Happy New Year,
Clint Decker
President & Evangelist