You're invited you to our 13th Annual Celebration of Ministry Dessert on Tuesday, April 25.  RSVP today and plan to be there.  It will be a special evening celebrating all that God has done through Great Awakenings over the last year.
Scroll down to fill out the RSVP registration form. 
We recently confirmed that Dr. Ken Canfield will be joining us as a guest speaker.  Kathe and I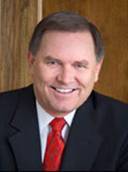 have known the Canfield family for many years.  Recently, Dr. Canfield and his wife, Dee, have launched the National Center for Grandparenting and the website, GrandsMatter.org. They have 10 grandchildren and are passionate about reaching the next generation for Jesus.  Dr. Canfield will be sharing about the state of grandparenting in America and how to influence our grandkids for Christ.
In Clint Decker's annual ministry report he'll be sharing about his trip to Nicaragua.  God is doing incredible things all across Latin America and we know you'll be encouraged.  Plus, there are many other things we'll be sharing about along with other guests.
We'll also have coffee, various snacks and desserts to satisfy that evening appetite and an opportunity to support the work of Great Awakenings.
Once again, it's being held at Life's Finer Moments, an event lodge in the Clay Center area.  It's country setting has breath-taking views and a relaxed atmosphere.
This is free and open to the public.  If you plan to attend, think about bringing someone along who isn't familiar with our ministry.  We'd love to introduce new folks to our work.
Tuesday, April 25, 7:00 p.m.
Life's Finer Moment's Lodge; 1285 16th Rd.; Clay Center, KS
Reserve your spot by filling out the RSVP registration form below.