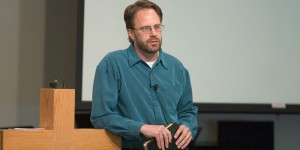 Great Awakenings is the evangelistic ministry of Clint Decker.  God called Clint into the ministry in 1990.  Since then God has done great things.  Below are the highlights listing how God has brought Great Awakenings to where it is today.

1990-2003
Clint Decker gave his life to Christ; called into ministry; attended MidAmerica Nazarene University; served in Senior Pastor, Assistant Pastor & Youth Pastor roles; received Ordination; name and vision of Great Awakenings was birthed through prayer.
2004-2005
Great Awakenings became incorporated; received non-profit status; Clint became member evangelist of Luis Palau's Next Generation Alliance; completed Billy Graham Evangelistic Association's emerging evangelist's program; began co-hosting Sunday Meetin' Time radio program; Guest Chaplain at U.S. Senate & U.S. House of Representatives.
2006-2009
Started writing Hope for Today-a monthly evangelistic column published in newspapers and available online; hired first staff member; began holding LifeFest festivals in rural communities; completed Ministry Ventures Ministry Mastery program.
2010-2012
Moved into first office; hired Administrative Assistant; started Hope for Today Podcast ministry; hosted two evangelistic concerts in restaurants; led four outdoor LifeFest Festivals; launched Hope for Today Television program.