SCHEDULING NOW FOR 2020!
"And Jesus went throughout all the cities and villages, teaching in their synagogues and proclaiming the gospel of the kingdom and healing every disease and every affliction" (Matthew 9:35).
A Rural Focus
Jesus preached the gospel in big cities (like Jerusalem) and in villages or small towns (like Capernaum).  Big and small are equally important in God's eyes.  Both have God's most precious creation that need to hear the good news of Jesus.  Though big cities have lost souls just like small towns, God has given Clint Decker a mission to go and proclaim Christ in rural communities.
Former Census Bureau Director, John Thompson, said, "Rural areas cover 97 percent of the nation's land area but contain 19.3 percent of the population (about 60 million people)."  It's a large mission field made up of thousands of rural towns and in each one there are churches, thousands of small churches.  
What is Igniting The Rural Church?
Igniting The Rural Church is a program of Great Awakenings that comes alongside rural and small churches.  Our mission is to strengthen and encourage the gospel witness to their small town.  We want to be an encourager to the pastor, church leaders and entire congregation.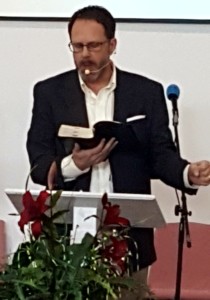 We do that in four ways through either a Sunday morning or weekend format program.
1 – Sunday morning service.  Clint Decker will provide a message for fellow believers to strengthen their walk with Jesus, with an opportunity for a response.  Clint preaches with an expositional style, so his message will focus on unpacking one selection of Scripture.  
Missionary Report.  He will also provide a separate and brief ministry report about the work of Great Awakenings, to encourage believers in how God is moving in rural areas.
2 – Sunday School or other teaching time.  Clint will provide a practical discipleship-style teaching, to help those in Christ grow and be equipped for the work of ministry. 
3 – Listening and encouragement.  Clint will come with a desire to listen to the needs of the church and community, and to encourage the congregation in the work they have been divinely appointed to do.
 4 – Availability.  Beyond the program, Clint makes himself available for pulpit supply and/or a guest speaker for any special outreaches churches may have.
Below is an image featuring content of the 2020 season of Igniting The Rural Church . . . 

What Rural Pastors are Saying . . .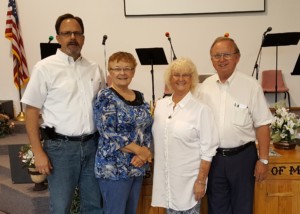 In 2018 and 2019, Great Awakenings launched this effort to come alongside rural churches.  The first year of this program was met with positive reports as pastors were blessed by the time we had together.
"Clint's messages had great impact on our folks. We are a small and growing rural church where his focus on staying true to the work and reaching out to our community struck home with our people."
Pastor Dick Kelsey
Rocky Branch Baptist Church
Rogers, AR
"Clint delivered his message with God's power.  His sermon about worshipping Jesus was encouraging and motivating, exactly what leaders and members of our small rural church needed.  I was moved to a renewed commitment to prayer.  His teaching about evangelism during our adult Sunday school classes was Scripture based, clear and convincing."
Dwight Jurey
Oakley Wesleyan Church
Oakley, KS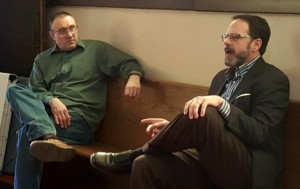 "Clint's warmth and engaging personality along with his depth of understanding of the challenges and struggles the small and rule church make him an invaluable resource and partner to pastors and congregations serious about impacting their community for Christ.
Clint has been a great support and partner to our congregation and we regularly schedule him to visit our church on his tour. The teaching session will spark conversation and cause you to evaluate everything you do as a church and to view it through the lens of evangelism. The Sunday morning message will inspire and encourage everyone in your congregation to be active participants in the work of evangelism and will offer the hope that God can and indeed does work through the body of Christ to save souls in rural America."
Pastor Dennis Bachman
Nashua Community Church
Nashua, IA
"Clint's challenge was to discover 'how is the gospel affecting who we are?'  I will be challenging our church on a regular basis to make this focus a priority.  But just as important–I am challenging myself with the same message. I can tell you . . . following Clint's visit it has change who I am."
Pastor Dirk Westerman
Milford Congregational Church
Milford, KS
"Small churches are in need of encouragement in the role, calling, and purpose that we have in doing God's work in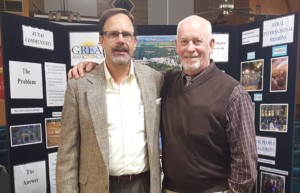 the areas He has called each of us to do.  The lesson Clint lead for our Sunday School class, I felt was good to cause us to evaluate our purpose and mission. Clint reminded us to keep focused on the basics of our mission and the ways God would guide and prepare us for the future plans He has for us."
Chris Visser
Madura Church
Wakefield, KS
"I most appreciated the time Clint spent with members of our leadership team. Clint was genuinely interested in the history of our church, how God had worked in our church in the past, and what we envisioned for the future. It was clear that he was seeking to understand rural church ministry and challenges so that he could be better equipped to serve rural churches. He asked questions that provoked our thinking about our history, our strengths, community needs, and how we might use our gifts to address those needs as representatives of Jesus."
Pastor Michael Ostermann
Brantford Covenant Church
Clyde, KS
"For me as a pastor God brought to my attention [through Clint's time with us] that we need to step back and take a look at the spiritual condition of our church.  It seems like sometimes we are just spinning our wheels and not accomplishing a whole lot for God.  We very well could find out our spiritual condition of the church is not as healthy as it needs to be so we can reach God's full potential."
Pastor Jay Brandon
Alma Free Methodist Church
Alma, NE
Want to Learn More?
If you are interested in learning more about Igniting The Rural Church, please fill out the form below.  We are currently scheduling for 2020.  Don't let church size, location or finances be an obstacle.  We want to do all we can to be a help.
If you decide to discuss this with your church leadership, we will provide you an Information Sheet for Pastors and Church Leaders that you can print off and give to them.  Then if you decide to move forward and schedule we will provide a Scheduling Information and Agreement document to fill out.
Receive more information on Igniting The Rural Church program