In 2004, Great Awakenings was incorporated. Since that time there have been many ministry opportunities. Here are some of the doors God has opened over the years.
International Evangelism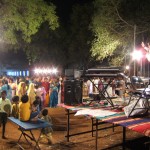 Thousands of Hindu idol worshippers turned to the living God during Passion for Madurai 2006. The event was organized through the Luis Palau Association and local churches. Clint was one of 20 evangelists and their teams from around the world that converged on Madurai, India to reach 21 cities with evangelistic festivals and other forms of ministry that allowed 108,000 people to hear the Good News with over 20,000 leaving their sin to follow Jesus.
Guest Chaplaincy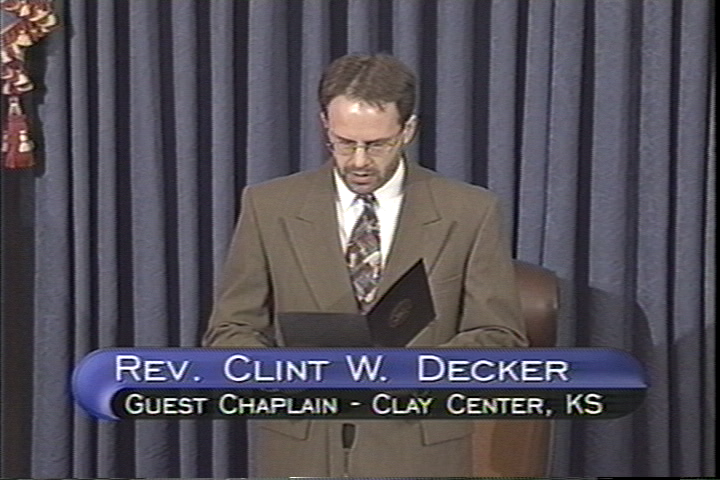 Clint Decker has had many opportunities to deliver prayers for special events. He takes these seriously believing the Lord God hears these prayers and answers them. God has opened doors for Clint to pray at the U.S. Senate, U.S. House of Representatives and the Kansas Senate and House.
Billy Graham Evangelistic Association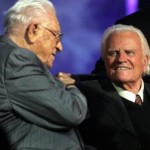 North American Institute for Emerging Evangelists: Through this Institute Clint was trained by the BGEA in proclamation evangelism and was invited to be a part of Billy Graham's final American crusade in New York City. He was among several evangelists that helped proclaim the message of Jesus throughout the city.
Billy Graham Rapid Response Team: The ministry was organized following 9/11 and responds to the spiritual needs found in times of crisis in North America. Clint and Kathe have been trained as Chaplains and have been deployed three times to Louisiana following Hurricanes Katrina and Rita.  (Photo courtesy of Billy Graham Association).
Luis Palau Association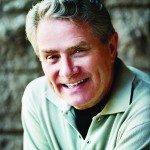 Next Generation Alliance is a ministry of the LPA. Clint has joined the ministry whose purpose is to equip, network and help minister with proclamation evangelists from around the world. In August 2004, Clint and his ministry team traveled to Minneapolis, Minnesota to join in equipping and ministering with the NGA at the Luis Palau Twin Cities Festival.  (Photo courtesy of Luis Palau Association).
Jail Ministry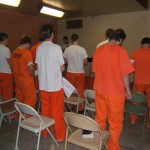 Weekly services: Over several years, Clint and a ministry partner went to the Clay County Law Enforcement Center each week to visit inmates and take them the message of Jesus. The jail's population was usually between 10 to 20 inmates. During their time over 120 have voluntarily come to the weekly bible study. Some turned to Christ and were baptized at the jail.
Gifts of Love annual Christmas outreach: This event provided a special Christmas Eve service, purchasing gifts for children of the inmates and providing holiday goodies to law enforcement and emergency personnel throughout the county.