Dear Friend,
The Saturday after Thanksgiving, our family came for soup, chili and to help put up Christmas decorations. Box after box we took out of our shed and brought into the house. As our teenage granddaughter, Lynzee, was rummaging through one, she said "Adornments! I love it when we do these each year!"
Adornments are a tool created by the ministry of Family Life to help keep Christ in Christmas. They are 12 ornaments. Each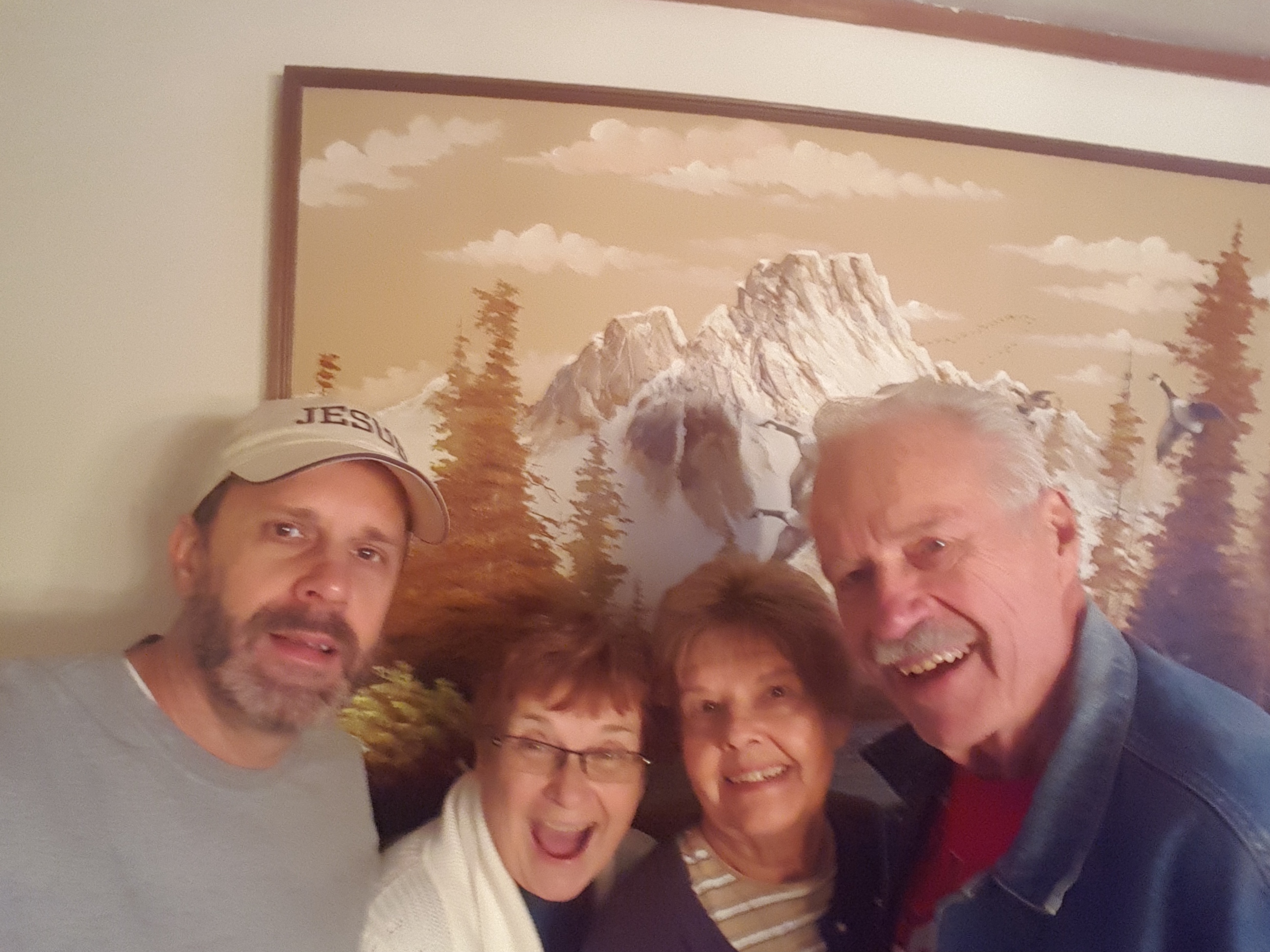 one has a Bible verse with a brief application related to the Christmas story that is read aloud then put on the tree. This has become a tradition for us.
This Christmas though (as was Thanksgiving) will be much different. On Monday, November 13, my father (Paul Decker) unexpectedly passed away at home in Canton, Ohio.
During October his health took a sharp decline. He could no longer do his woodworking nor his VFW Chaplaincy duties. My parents went to the doctor to get some answers, but it was not until Friday, November 10th, he was told that he had advanced pancreatic cancer that had spread into his liver. Nobody knew, except for God, that he would only have three days to live. (L-R: me, Kathe, mom, dad. The picture was taken Nov. 26, 2016, the last time I saw him.)
On Monday night, at 10:00 p.m., I received a call I will never forget. My mother, in shock and in the deepest of tears told me dad was gone. Words cannot accurately convey the moment.
Through the sorrow, I have held tightly onto God, His Word and my father's testimony of salvation in Christ as my sustaining hope.
In 1972 a local pastor befriended my dad and invited him to the Camp Taconic's Annual Camping Meeting in New York. On September 3, the last night of the meetings, he surrendered to Jesus and a year later was called into the ministry. He went all in and sold his business, and moved our family to Colorado to attend Nazarene Bible College. He pastored in the Church of the Nazarene from 1976 to 2010, leading churches in Ohio, Wyoming, Iowa, Nebraska, North Dakota and Louisiana.
The legacy of my father as preacher and pastor will continue each time I open the Word and declare it as he did. And although my dad was a complicated man in many respects, we know for sure by the grace of God, he still lives, and I will see him again, perfect in all the wonder and glory of heaven. I rejoice in the Scriptures that say, ". . . thanks be to God, who give us the victory through our Lord Jesus Christ" (1 Cor. 15:56).
MEDIA OUTREACH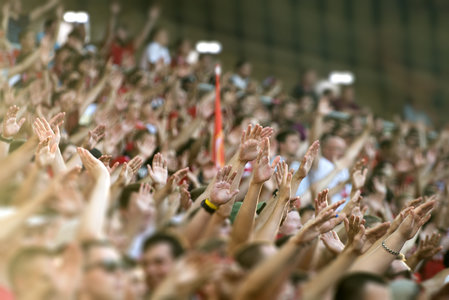 This year God has spread the seeds of the gospel through our media outreaches like never before. During the summer He provided two milestones for our Hope for Today newspaper column. He gave us our 300th paper to carry it and moved us over the 1,000,000-circulation mark.
In November I wrote a column called "The Sport's Obsession." Sharman from Kansas told me, "I have always enjoyed your articles in our paper, The Great Bend Tribune . . . You have a very good way of writing topics that enlighten, yet don't put people off. Thanks for always having great insights and saying it like it is." I give thanks to God for how He is using these columns to impact people's lives for eternity.
We celebrated one year of our new daily radio broadcast, The Unbreakable Truth. In January, we will be bringing another station on board increasing our reach to 74 outlets across Kansas, Missouri, New Mexico, Colorado, Texas, Arizona, North Dakota, Minnesota and the southern part of the Canadian providence of Ontario.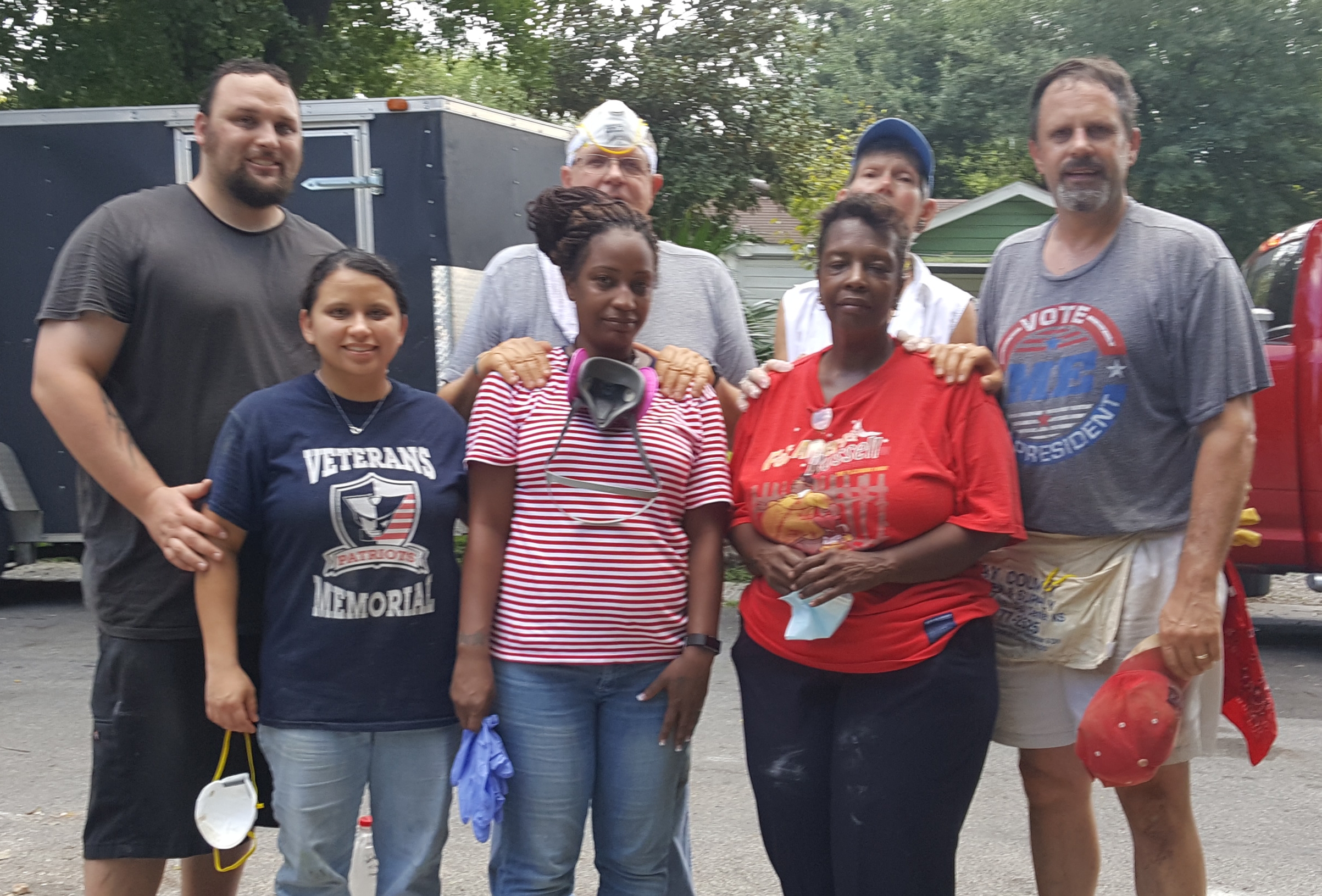 DISASTER RELIEF
In September, God changed our ministry plans because of Hurricane Harvey. He used us to collect diapers and baby wipes that we sent to East Texas and then lead a team of volunteers to do relief work in the Houston area. (Some of our team who helped gut out the home of a mom and daughter, Perry Deim and Catherine.)
We look forward to more expansion in 2018. Whatever it takes to spread the good news of Jesus to as many as possible.
Clint Decker
President & Evangelist