Dear Friend,
Merry Christmas!  2021 has been a tremendous year for rural ministry. A few of the small towns that I preached in several times were Barnes and Glasco, Kansas, along with Hardy, Nebraska. Each has less than 500 people with 2-3 churches that all run less than 50 in average attendance. Are these towns important? Are these churches important? YES! One number I read stated that of the 300,000 churches in America 150,000 are considered small. Another was that 60 million Americans live in towns of 2,500 or less in population. These are the type of towns God has called me to preach in and are filled with people made in His image. Every month in 2022 I am looking forward to proclaiming God's Word in small places while praying expectantly for Him to do big things.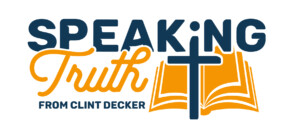 In addition to reaching small towns through preaching, I also reach out through writing my syndicated column that appears in rural newspapers. In January, I will be relaunching the column. It will change to a new name (Speaking Truth), become a weekly column and be set up on a new blog platform online. We will notify you via email, on our website and Facebook page when we are ready to start next month. I am looking forward to a greater impact with the gospel because of the change.
This month we will be sending a final donation to the Manna Bible Institute in Kenya to help them complete their bathroom and shower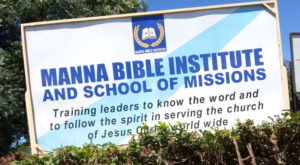 house construction project. We have been collecting and sending funds for about a year and half. It has been exciting to get picture updates and see the progress they are making. It is a joy to give, and I know it has been a joy for administrators, staff and students at MBI to receive. We are truly partners with the college in training African pastors, evangelists and other Christian workers to serve the gospel in rural parts of east Africa. Paul wrote to the Corinthian church, "You will be enriched in every way for all your generosity, which through us will produce thanksgiving to God" (2 Cor. 9:11).
All praise and thanks be to our great Lord and Savior Jesus Christ for what He has done. Thank you for any prayers you offered to God on our behalf and any gifts you sent us this year. This is never a ministry done alone, but with the body of Christ working together.
Kathe and I, along with our board of directors, wish you a Merry Christmas and Happy New Year.
Living for Christ this Holiday Season,
Clint Decker
President
Great Awakenings, Inc
P.S. Would you consider making an end of year donation to join us in our work at proclaiming Christ in rural communities for 2022? Pray and seek the Lord God if He will have you give a donation of $500, $100, $50 or $25. Click here to make a year end donation.