Dear Friend,
Greetings in Christ!  Like many believers, I was praying for those in the line of Hurricane Harvey's fire when it came ashore.  I was also praying for a practical way our ministry could help.  After a few days God provided an open door.
The Chuck and Christina Lowrey family had recently moved to Kansas from Houston, so upon the Hurricane's impact they began putting together a plan to travel back and help.  We learned of their plan and jumped on board.
We had short notice with only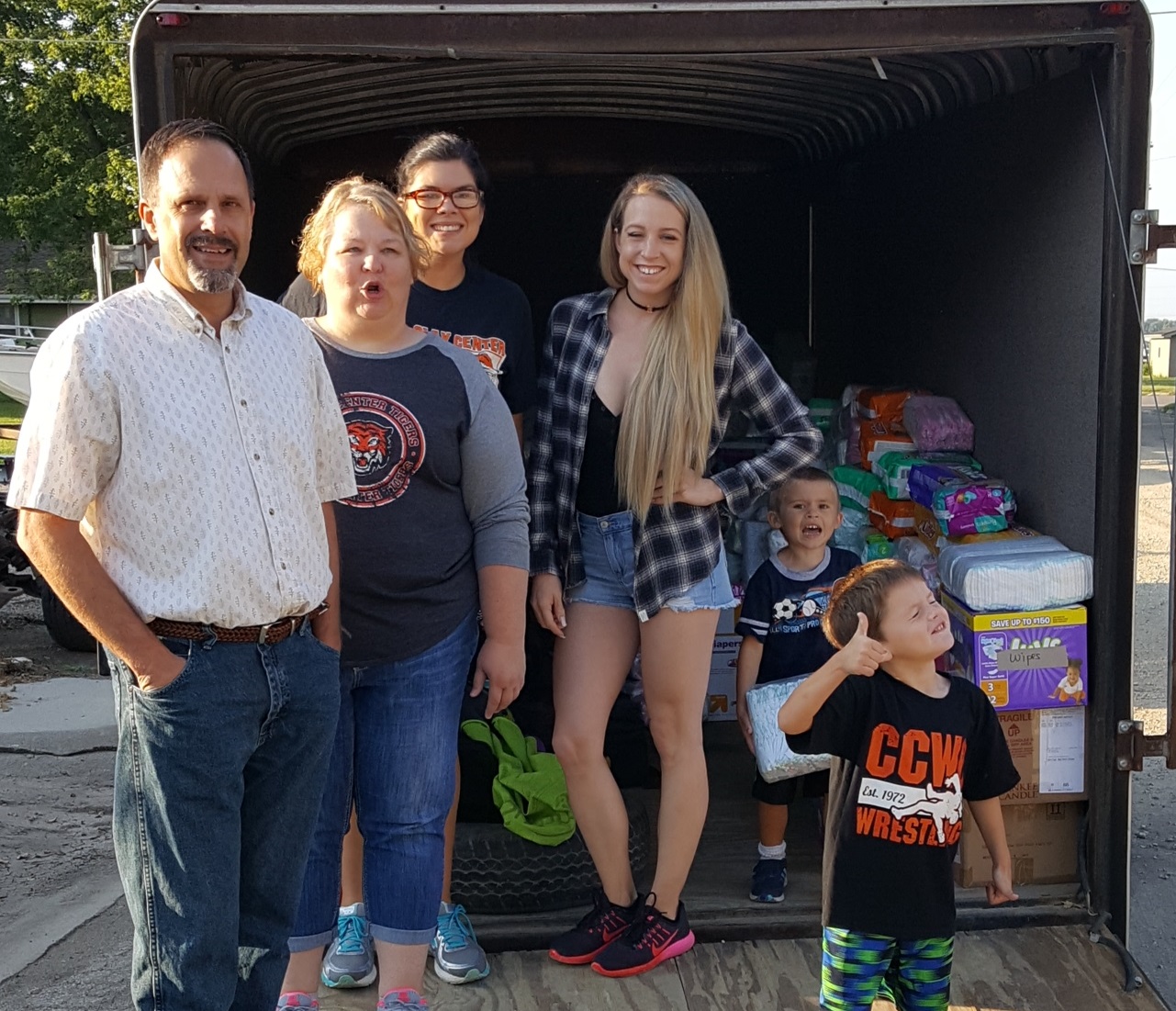 36 hours to collect supplies.  Through email, social media, local churches and our local radio station people received word and came to help.  God provided 100 packages of diapers (over 2,000 individual ones), over 70 packages of diaper wipes, cleaning supplies and $1,000 in cash toward gift cards.  One store had all their diapers cleaned out.  Then early on a Thursday morning we loaded the supplies in the Lowrey's trailer and prayed for safe travel and for God to use the gifts to bless the people of Texas.  The Lowreys made additional stops picking up supplies from others as well, filling their large trailer.
When they arrived in Texas they dropped off the supplies at a warehouse that distributed them to shelters and handed out gift cards to many in need.
Sharing the gospel and good works go hand-in-hand.  Jesus once said, ". . . let your light shine before others, so that they may see your good works and give glory to your Father who is in heaven" (Matt. 5:16).  We see this example shown many times by Jesus and the early church.
NATE WIRRICK
Saturday, July 22nd, Nate Wirrick passed away and a few days later I was privileged to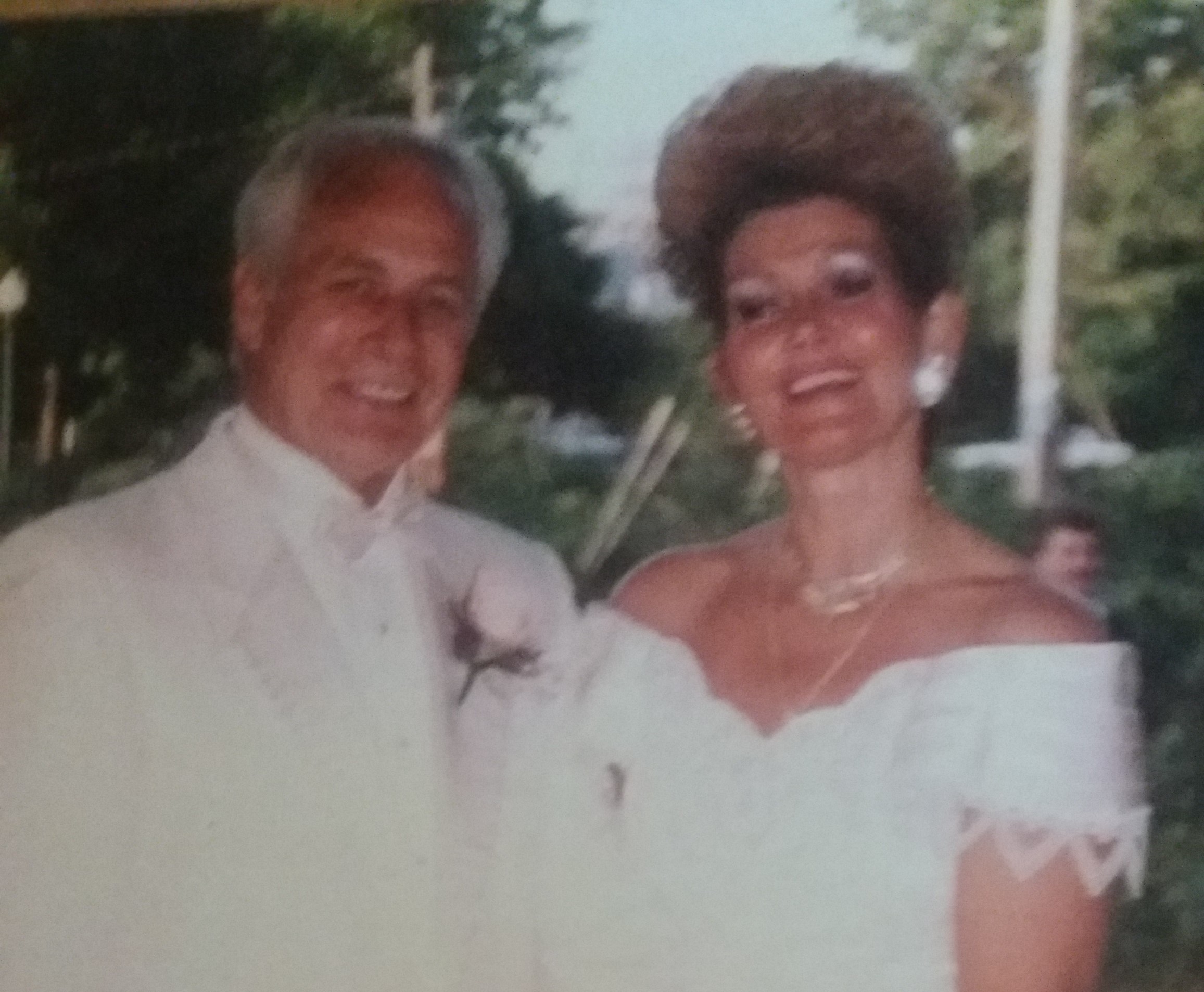 lead his funeral.
The week of July 10th Nate was admitted to the hospital.  He did not realize he would not be going back home with Joyce, his wife of 25 years.  As his condition worsened, she and others became increasingly concerned for his soul.  When Joyce spoke of heaven and eternity to him, there was no assurance, no hope of it.
For years, she was burdened for Nate.  Other family members and close friends were as well.  I understood first-hand after a conversation with him on Easter Sunday.  Together we sat and visited.  As we did, Nate let down his guard and opened up.  With tears in eyes he spoke with regret of things he had done in his younger years and his desire to make things right.  Then he said, "I hope I will have done enough that when I meet God it will even out."  I was shocked. Never had I heard such a statement from someone.  Little did I know, that Nate had been living with this mindset for over 20 years.
Those on the outside saw Nate as winsome, kind, friendly and a generous man.  He was regularly in church, served on a mission trip, volunteered at a local thrift store, started a soup kitchen for the needy, volunteered for a dad's community outreach and helped many people individually.  Because of this, many assumed Nate was a committed Christian.  Yet, there was a whole other side hidden from the public.  He was a man with a troubled soul that tried tirelessly to make peace with God through good works.
When he entered the hospital, God, the Hound of Heaven pursued him.  His wife, myself and others all came independently, led by the Spirit, to share Jesus with him.  One man, was even brought up from Texas.  Finally, on Saturday, July 15th after a visit with a man named Henry, he trusted in Christ alone.  Later, during a talk with me he said, "Jesus is in my heart."  Joyce grinned widely saying, "That's the first time I ever heard him say that."
During his funeral I shared his story, which surprised nearly everyone except those who knew him best.  God used his testimony, as weaved through the story of the Prodigal Son, to make a profound impact.
It all speaks of the patience and grace of God, who said "The Lord is not slow to fulfill his promise as some count slowness, but is patient toward you, not wishing that any should perish, but that all should reach repentance" (2 Pet. 3:8).
ONE YEAR OF RADIO MINISTRY
September 1st 2016, by faith, we launched our radio ministry on seven

stations in Kansas.  One year later, God has expanded our short feature program, The Unbreakable Truth, to 59 stations across seven states.  One Manger of Programming said the show ". . . sounds really good, and I appreciate that as you unpack biblical truth, you provide some direction whereby the listener can apply that to their life."
300 NEWSPAPERS
In the last newsle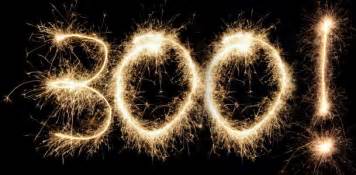 tter, I shared how God moved us over the 1-million circulation mark.  This time I am sharing how God has provided over 300 newspapers to carry my Hope for Today column.  As I write, we just sent out our September edition to 302 papers with a circulation of 1.2 million.  This month's column is called "The Answer to Racism".  In it I address the issue that was receiving most of the media attention before Hurricane Harvey.  After being emailed the column, an editor from Oklahoma responded, "Love Clint's columns as always.  Thanks for getting it to me."
DR. WAYNE CALDWELL
Dr. Wayne Caldwell has been Great Awakenings newsletter and column editor since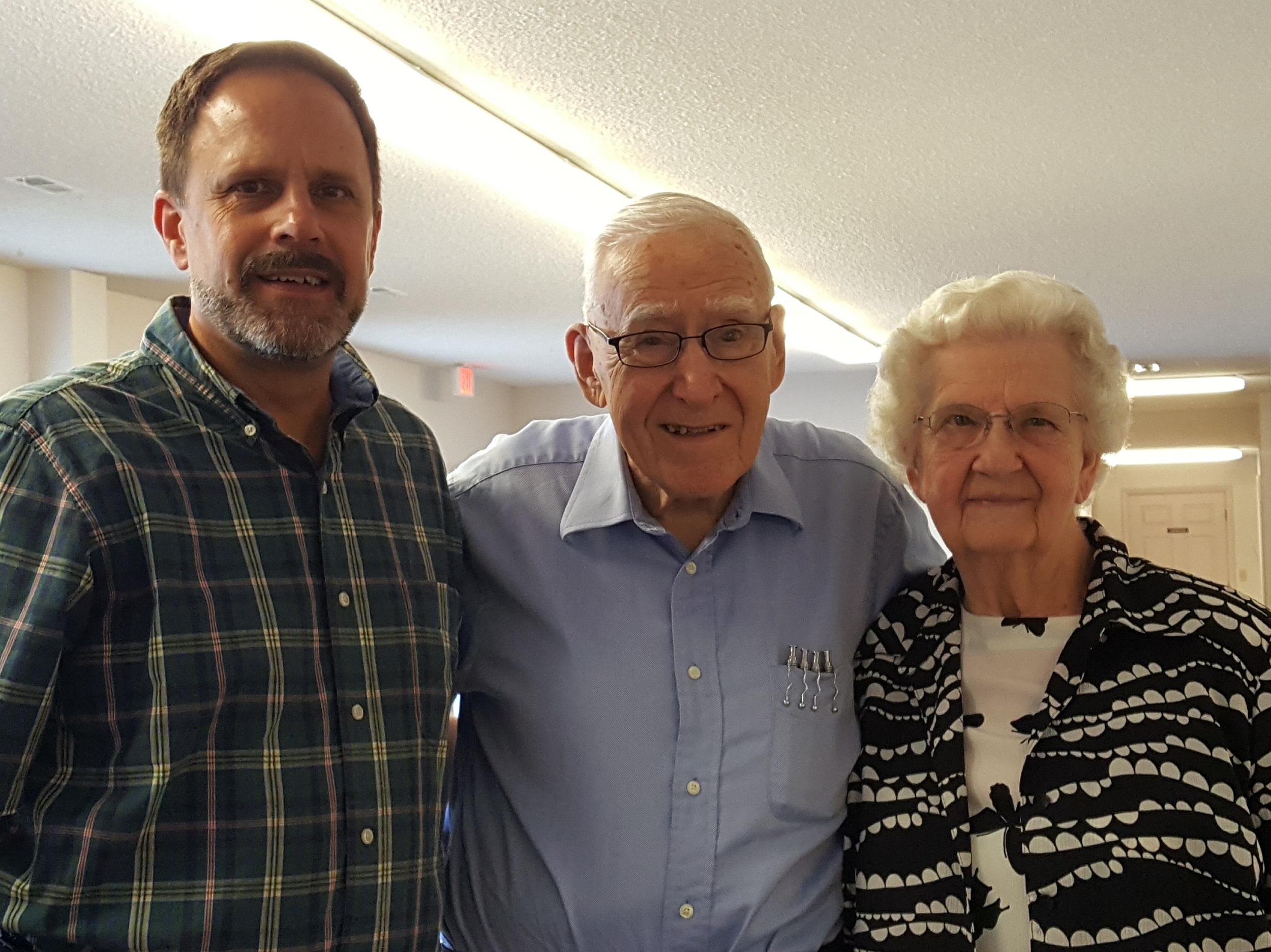 the ministry started in 2004.  He and his bride (Joan) of 71 years live in Indiana, so we do not get to see each other much.  However, this summer he travelled back to Kansas for a family and ministry gathering so we spent some time together.
I owe my growth as a writer and communicator over the years to Dr. Caldwell's monthly investment in me.  Every phone call I learn something more that God can use to make me a better proclaimer of His glorious Gospel.  (No doubt this part will be rather difficult for him to edit.)
WAKEFIELD BIRTHDAY BASH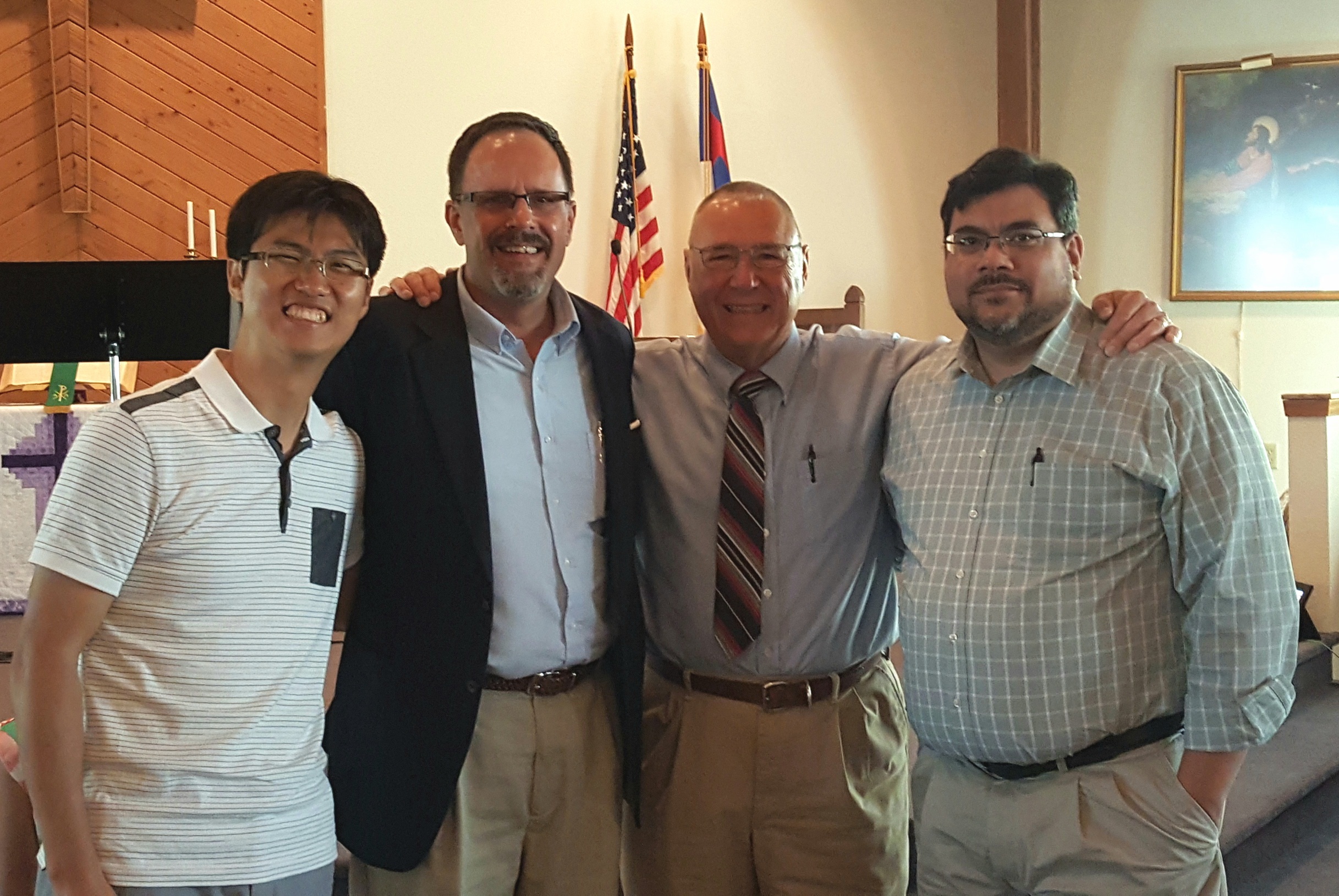 Earlier this summer I was asked to speak at the community church service for the Wakefield Birthday Bash.  I did not understand at the time what an amazing experience it would be.  Throughout the weekend The Bash celebrated the community's founding.  On Sunday, August 27, Wakefield's three Pastors and their five churches, gathered together for a time of worship.  I had the opportunity to help organize it and preach the message, while my wife shared the powerful testimony of her father's conversation to Jesus years ago.  Each pastor served a role, while their members helped in different capacities.  It was a joyous morning.  God's Spirit was clearly moving among us.  One pastor told me, "This was one of the most powerful community services I've ever been a part of."  The service also ended Pastor Todd Britt's 22 years of ministry at the Madura Church.  With a smile on his face and a tear in his eye he said, "What an amazing final Sunday."  (Pictured L-R: Pastor Joohyang Kim, Clint Decker, Pastor Todd Britt, Pastor Bob Melius)
EVANGELISM SUNDAY
In the last newsletter, I discussed how this summer I would be traveling to various churches holding Evangelism Sunday programs.  We were able to be an encouragement to several churches in their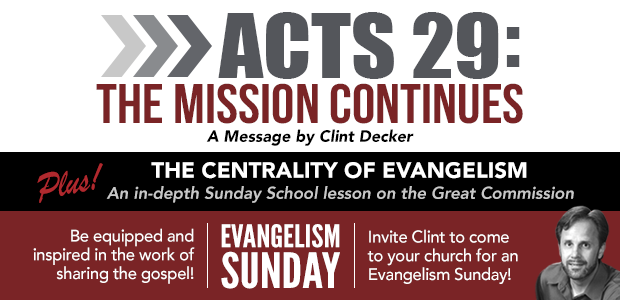 evangelistic work through the Sunday morning message and Sunday School lesson.  Each place fellow believers were lifted up and given a renewed, fresh vision for reaching the lost locally and globally.  Since the response went well we put out an appeal to other churches.  As result God provided interest from churches in Iowa and North Carolina.  I am willing to go where I can to help local churches be more engaged in the work of evangelism.
Slave of Christ,
Clint Decker
President & Evangelist
Great Awakenings, Inc