Dear Friend,
Greetings in Christ!  In the last few weeks God has provided some tremendous breakthroughs

in our new radio broadcast we launched last September.  He gave us our first two radio networks that bumped us from nine to 58 stations airing our show across six states.
The Unbreakable Truth is a 1-minute short feature that airs Monday through

Friday.  It takes listeners systematically through the Bible from Genesis to Revelation.  Each program shares a verse with a brief explanation, application and personal challenge.  The show is a product of my strong belief in the power of God's Word for the salvation of the soul and the building up of the believer.  So far, we have completed over 200 programs taking us from Genesis to Judges.

Recently, we hit a major milestone with the column, when God provided our circulation numbers to top 1,000,000 with 296 newspapers receiving the column.  We were doing a lot of shouting in the office, because these numbers represent people.  People that can be impact by the gospel message in each column.
Each year we conduct an annual survey with our papers and we received some encouraging remarks about the column
·    The Emporia Gazette said that I ". . . sometimes writes on things our local writers are uncomfortable with, so it keeps people on their toes and stimulates conversation"
·    The Kansas City Metro Voice wrote "We absolutely LOVE what you are doing . . .  The columns are short, relevant and easy to read.  I see your column . . . as a type of clarion call as were the Judges of the Old Testament. You speak on important issues of the day and often rightly sharpen the iron of believers. You set us straight and I appreciate your honesty."
INSPIRATIONAL AND ENCOURAGING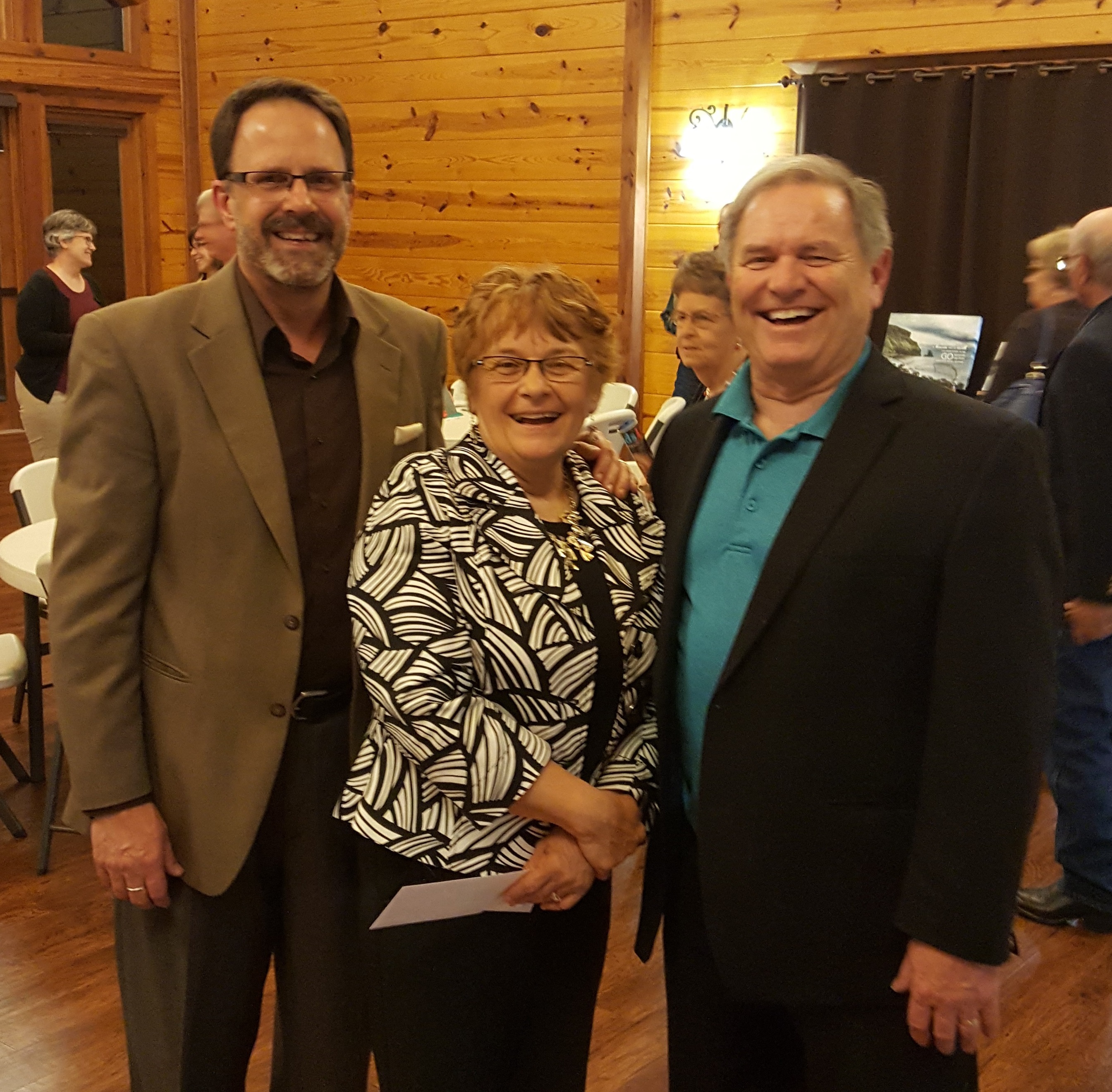 This year was our 13th annual Celebration of Ministry and our best one yet.  We heard wonderful comments like "inspirational" and "encouraging".  This year we invited special guests to share in addition to my annual ministry report.  A longtime friend, Dr. Ken Canfield (founder of GrandsMatter.org), shared a message about influencing our grandchildren for Christ.  John Welsh recounted for us how he trusted Christ at our 2014 Christmas Story Dinner & Concert event.  He also shared about his deadly battle with cancer and how Jesus completely healed him baffling the doctors and earning the moniker of "Miracle Man" by hospital personnel.  We also heard from Pat Pierson in an impromptu testimony.  He talked about his first deployment with Samaritan's Purse that took him on a medical mission into an Iraq battle zone.  He described incredible stories of the power of God at work there.  At press time, he is on his second deployment.
ACTS 29: MISSION CONTINUES TOURS
The last two years, following the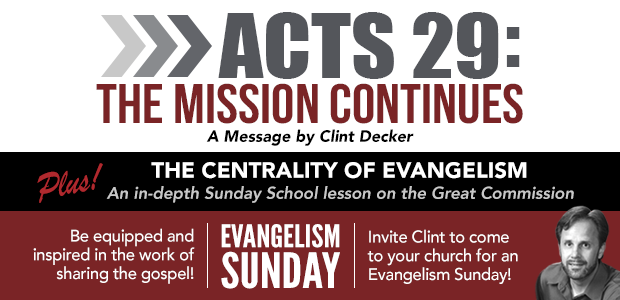 Celebration of Ministry, I have headed out on a tour of local churches sharing about all that God's been doing through Great Awakenings.  This marks our third year and we are looking to expand the group of churches we typically speak in.
We have renamed our tour calling it the Acts 29:  Mission Continues Tour.  We are wanting to bring an Evangelism Sunday to each church where I provide the Sunday morning message entitle "Acts 29: The Mission Continues" and teach a Sunday School Class called "The Centrality of Evangelism.  The goal for these Sundays is to bring encouragement, inspiration, equipping and motivation to fellow believers for the work of evangelism.    We have already held our first Sunday program, have others scheduled for 2017 and are praying for God to raise up more.  There will be an email dedicated to this coming out shortly.
LIKE PHILIP THE EVANGELIST
One of the joys of my ministry is engaging with people one on one to share Jesus.  In recent months God has opened incredible doors.  It has been amazing to see how much ministry is taking place right around our office location.  Week after week we never know who God is going to bring through our door or who we are going to meet walking out of it.
One day while a ministry friend and I were having a conversation as we walked around the neighborhood where my office is a man riding a bicycle rides up to us and says, "Do you know where a good church is to attend around here?"  So, we began talking and sharing Jesus with him when a vehicle drives up to us and stops.  I look over and immediately recognize the man.  As we walk over, the other gentleman rides away on his bike.  Soon we are visiting with this second man as he tells us how his life is falling apart.  So, we shared Christ and urged him to be saved, praying with him that he would call upon the Lord.
After the second man drove away my friend and I look at each other and go, "Wow!  That's quite a walk."
It felt a little like Philip the Evangelist on his way through Samaria and to the Ethiopian.  All the while the Spirit is leading, moving, taking him person to person and place to place.  The Scripture says about Philip, "And when they came up out of the water, the Spirit of the Lord carried Philip away . . ."  (Acts 8:39)
Thank you so much for reading this latest newsletter.  I hope it has encouraged you in your faith in Christ.  Below are specific prayer requests you can pray on our behalf.
Slave of Christ,
Clint Decker
President & Evangelist
Great Awakenings, Inc